Ultrasonic humidifier SCA Type
[Unit built-in/to be built into a fruit and vegetable showcase]
SCA Type is an ultrasonic humidifier to be built into a fruit and vegetable showcase. The humidifier has a transformer and a built-in fan in the humidifier body. To maintain the freshness of fruit and vegetables, coolness and adequate amount of moist are indispensable.
This humidifier "Asagiri" fills the showcase with gentle mist generated by ultrasonic, thus providing moisture all over the fruit and vegetable and maintaining the freshly-harvested freshness.
The mist curtain gives a fresh impression, creates wonderful display effect, and stimulates the customer's appetite. It also minimizes the economical loss due to perish of vegetables.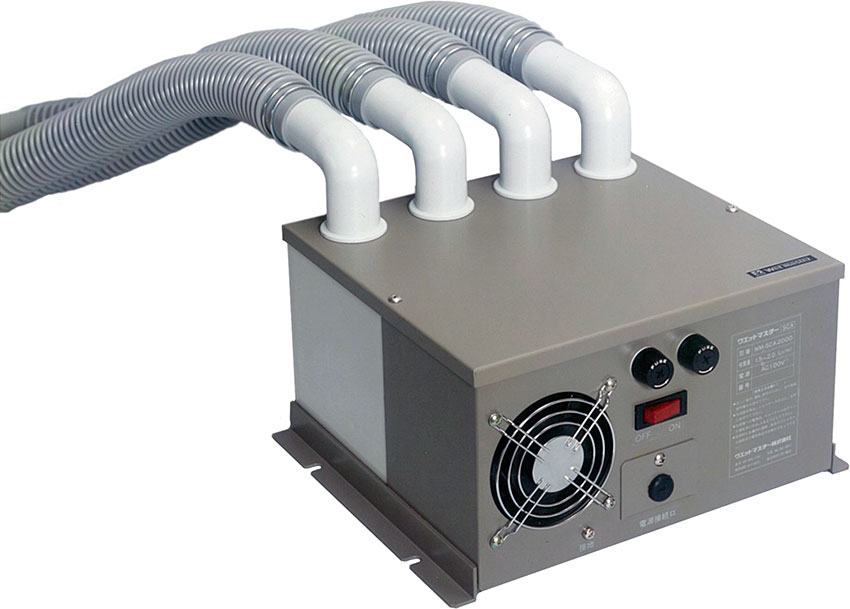 Features
Reasonable model selection is possible depending on the size of showcase and layout.
Easy to install. The unit can be mounted to an existing showcase easily.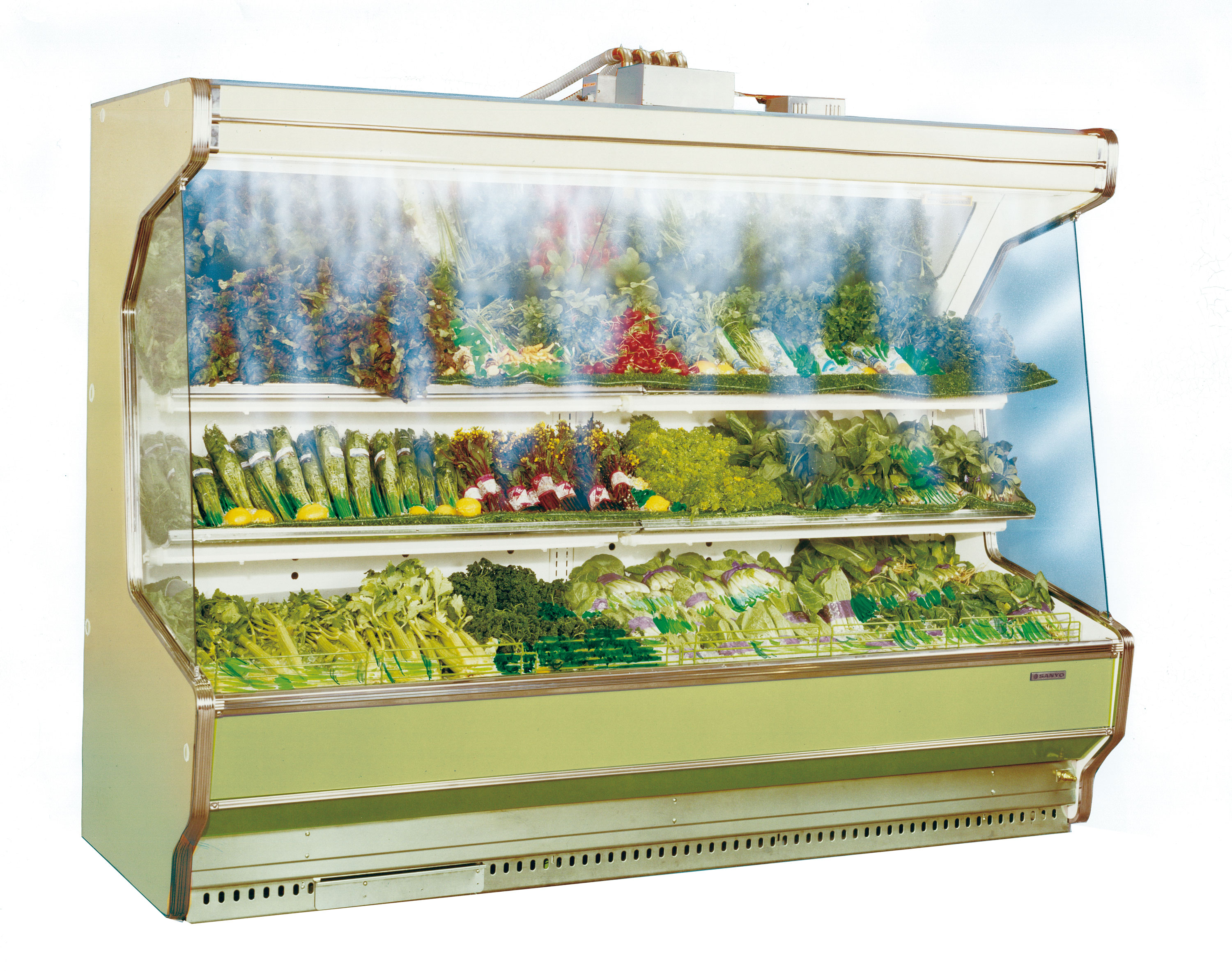 Specifications
Type
Ultrasonic humidifier; WM-SCA type
Product name
"Asagiri" to be built into a fruit and vegetable showcase
Model (WM-)
SCA1000
SCA2000
Nebulizing capacity (kg/h)
0.7-1.0
1.5-2.0
Rated voltage
Single phase AC 100 V 50/60 Hz
Rated power consumption (W)
95
170
※ Contents of this page are intended to use our product outside Japan. For use in Japan, contact our International Sales team (y-nakayama@wetmaster.co.jp).
Contact Information